We Make Securing Your Data Easy
We Make Securing Your Data Easy.
Technology is expanding with such speed that the ability to secure it has simply not kept up. And, as hackers become more sophisticated, breaches will continue to increase in frequency and complexity; that is unless we radically overhaul the way we think about cyber security. And, by partnering with Global Data Sentinel, that is precisely what we have done.
Global Data Sentinel's revolutionary platform protects each individual piece of data, ensuring that security always travels with your organization's files, wherever they are sent. As protecting your organization from a data breach only becomes more challenging, let us simplify the complex process of securing your valuable information.

Global Data Sentinel technology protects files wherever they travel, making data inaccessible to hackers. That's the type of forward-thinking solution we need.

Valerie Plame, former covert CIA operations officer, Global Data Sentinel advisory board member
Global Data Sentinel + Global Enterprise Strategies
The Next Generation Of Cyber Security

Data Encryption
Data is encrypted on your device, at rest and in transit. Only you have the encryption keys to your data.
Zero-Knowledge Privacy
Only you, and those you grant access to, can view your data. We don't have your keys, so we can't see your data.
Perfect Forward Secrecy
A unique encryption key is created for every single transaction, file and email that you make.
Identity Management
Biometric identification and multi-factor authentication ensure people accessing your data are who they say they are.
User Behavior Analytics
Using artificial intelligence, our system actually learns user behavior patterns and reacts to suspect activity.
Recall Email
Recall email that's been sent to anyone, anywhere – including Gmail, Yahoo or any corporate email system.
Our Partnership With 
Global Data Sentinel
By partnering with Global Data Sentinel, Global Enterprise Strategies is able to offer its clients complete, end-to-end cyber security.
At the core of our partnership is the belief that you, alone, should always have control over your data. Working together, our goal is to redefine what organizations expect and demand when it comes to true enterprise security.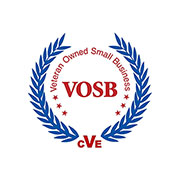 Global Enterprise Strategies Is A Veteran-Owned Small Business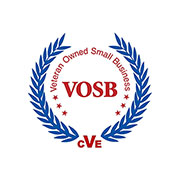 Global Enterprise Strategies Is A Veteran-Owned Small Business